Karel Kolkman
CMO
The CMO
Karel Kolkman is the Chief Medical Officer (CMO). He's a trauma surgeon and military surgeon working in Arnhem in the Netherlands.  He has extensive experience in working in austere environments and has medically been involved in other rallies, including the Dakar.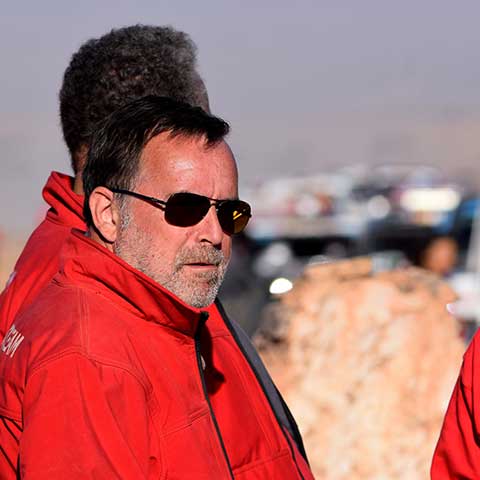 Sebastian Kuc
Offroad Rescue Team
Offroad Rescue Team was set up in 2009 by Sebastian (medic) and Artur (surgeon), and a group of medics that are all 4×4 enthusiasts. Their medical professionalism combined with their off-road driving and navigation skills, means that they get to the most remote areas in the quickest time. They run 5 Nissan Patrol Ambulances prepared for hard 4×4 conditions. The team attends over 40 events a year across Europe and Africa (Carta Rally, Baja Poland, Rally Poland, Rally Europe, RFC (Poland Edition), Magam Trophy, Gibraltar Race Garmin MTB Series etc. )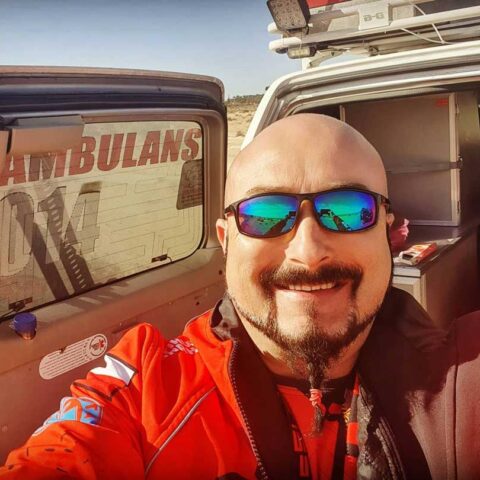 The Carta Medical Team
The Carta Medical Team
The Dutch medical team consists of 2 EMS nurses, 2 anaesthetists and 2 trauma surgeons. All team  members have experience in treating trauma patients on a daily basis in the Netherlands. The team loves to go off the grid and to help you make the most of your Carta rallye.
We will have a base in the hotel or bivouac, clearly signposted. You will meet us on route in several vehicles aided by an additional off road medical team from Poland.
Ingrid, Jorrit, Erik, Bas, Michael and Karel.